New Generation is a non-governmental Christian organization based in Burundi and focused on preparing young people to become future leaders. It was founded by Nahimana Dieudonné in 1998 and has worked with over 10,000 young people, many of whom are now in positions of influence in Burundi.
Vision
New Generation believes that children and young people are the future and hope of Burundi. Our vision is to awaken spiritually, culturally and socio economically young people in order to prepare a better future for Burundi.
Objectives
To bring the youth to turn away from wicked ways and renew their way of thinking
To provide artistic and intellectual training for the youth with the purpose of promoting our culture and for the glory of God.
To provide vocational training to young people with the objective of producing goods and services for a sustainable socio-economic development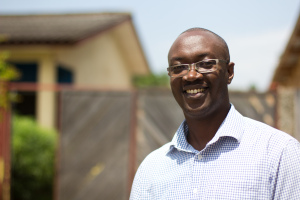 New Generation was founded and is headed up by Dieudonné Nahimana. Dieudonné struggled to find a place to live after the murder of his father during the war in 1993. Dieudonné says that in the streets he noticed that street children were one of the first groups to throw away the notion of ethnic difference in Burundi. This inspired him to set up a project that draws strength from and with street children to not only get them off the streets but also to develop leaders for a better future of  Burundi.