An exciting month for the MFSII participants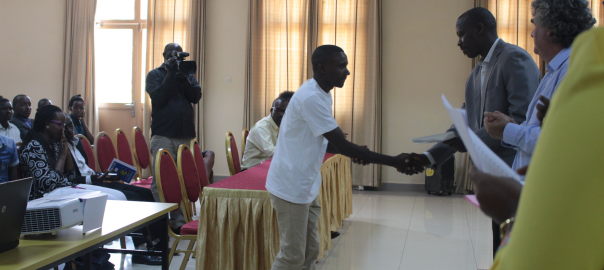 Last month was exciting for the young entrepreneurs from Makamba and Muyinga. They participated in two special training centered on accounting and financial management of income generating activities as well as tax regulations in Burundi. They were delighted to learn new technics that will enable them to have businesses that are well structured and well planned. They also came to Bujumbura on the last week of August to officially register their organizations with API (Burundi Investment Promotion Authority).
On the 28th August 2015, a special graduation ceremony for the MFSII participants,  took place at the Royal Palace Hotel. Different partners and government officials attended this event. A special prize of one million was given to three participants who participated in a business plan competition and wrote the best business plan.