Derrick is out of the hospital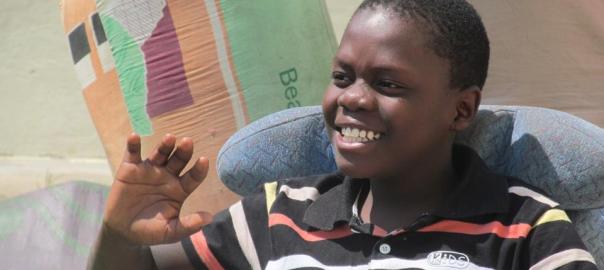 Since last year in June, Derrick has been in the hospital for various treatment on his knees. His condition became increasingly worse as doctors discovered that his leg had been seriously damaged by non-treated injuries. He was operated many times on both legs at "Centre Medical Chretienne(CCC)" and CCC Hospital.
Derrick was finally released from the hospital on the 10th June. The children at New Generation were so happy to see him again. Since the 4th July, he has been going at Saint Kizito hospital for Kinesitherapy sessions.