Muyinga Gir'ubuntu campaign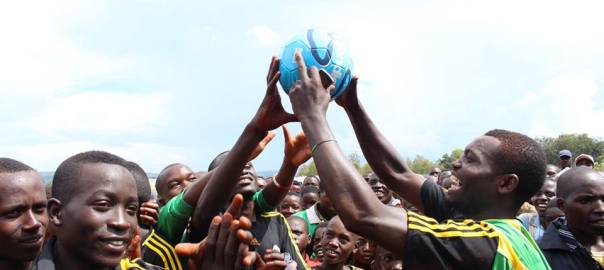 On the 30th and 31st October, the New Generation team went to Gasorwe for a special campaign to promote healing and reconciliation in this community. We began the campaign with a special workshop on the 30th October, bringing together 70 youth leaders from different religions, ethnic groups and associations. Through this workshop, we looked at the history of Burundi and assessed the role that young people can play in order to end the cycle of violence in Burundi.
On the 31st October, we held a campaign in Bihogo where more than 1500 people came to hear a message of hope and encouragement, promoting peace and reconciliation. We started the campaign with an entertaining football match between Imboneza FC (NG football team) and 11 Rapide Junior from Gasorwe. After the match, the founder of New Generation conveyed the message of the campaign to the public.