One year later…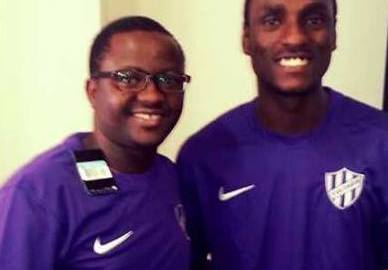 It's been more than a year since team Imboneza went to Brazil to represent Burundi in the Street Child World Cup (SCWC). Innocent still remembers the great moments of the tournament vividly. He was nominated the best football player in the whole competition and team Burundi occupied the second place in the World Cup.
Looking back at his childhood and the challenges he went through, Innocent never knew that he could get out of Burundi, let alone play in a World Cup. He started living on the streets when he was four years old because of war and poverty. Back then, Innocent experienced a lot of bullying from older street boys and struggled to find food and shelter on a daily basis.
In 2004, with the assistance of New Generation, he got a safe place to live and started going to school. Today, Innocent has completed his studies. He along with the rest of the football team continue to impact the whole country with their testimonies, songs and skills in football.
In February this year, the team participated in the New Generation "Burundi, Urwaruka Turashoboye" (Youth We Can) campaign in Muyinga. The campaign began with a good football match which attracted a large crowd. After the match, Innocent had the opportunity to speak, sharing his life testimony and performing some of his best songs.
Though currently jobless, Innocent is still working hard to improve his life and the lives of other children who are still in the streets.