Pre-event: A lot of physical and mental preparation was involved from the Imboneza Team to improve their game of football. The team regularly took part in the 3rd division which consist of local matches organized between competitive football teams in Burundi.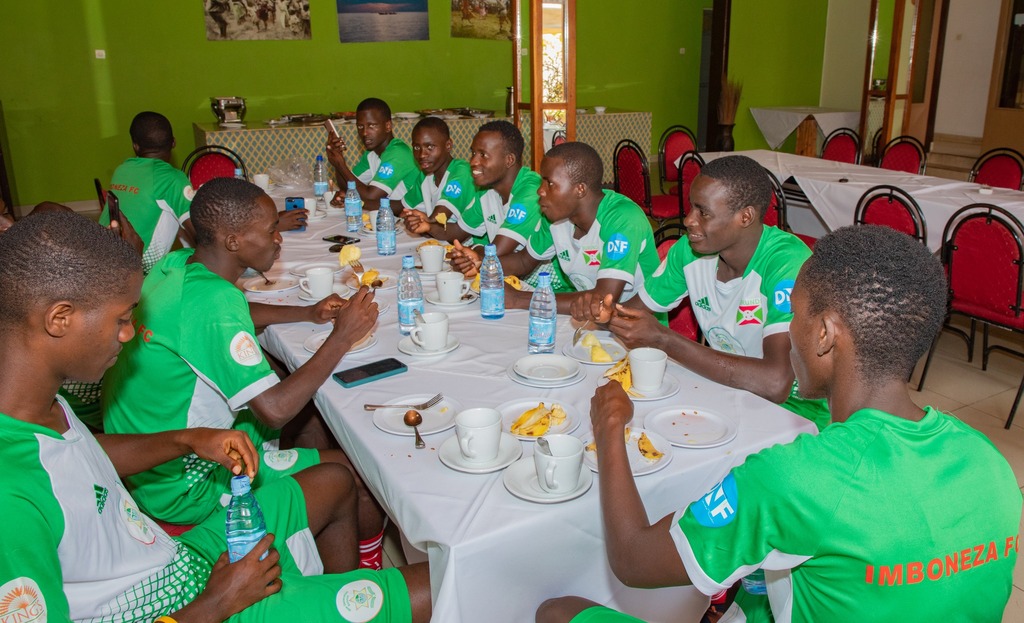 Activities and awareness sessions around the theme of Education were organized between the staff and the players, discussing about different challenges present in the country, while also collecting testimonials from these children who were once on the streets and how their lives has changed post coming to New Generation.
The team left for Qatar on October 6, 2022.
The big event: 21 Countries, 28 teams, different cultures, genders, nationalities, one goal: To show the world that street-connected children are ''SOMEBODY''.
The ten days spent in Qatar (October 7 to October 16, 2022) were full of learning for the football team as well as the team leaders who accompanied the players. The team from Burundi qualified for the semi-finals, where the Burundian Ambassador and Second Counsellor of Burundi in Doha were present to cheer the team on.
The Congress, Art exhibitions, and General Assembly gave the opportunity to all children to express themselves in different ways, become more confident, exchange experience with street-connected children from other countries and eventually be the voice for the voiceless. The aim for Team Burundi was to speak about the lack of quality education back in the country, the need to appoint qualified teachers, and to have bigger classes where children can be accommodated and study in a more comfortable way. Most importantly, street-connected children should have the same educational rights as any other child.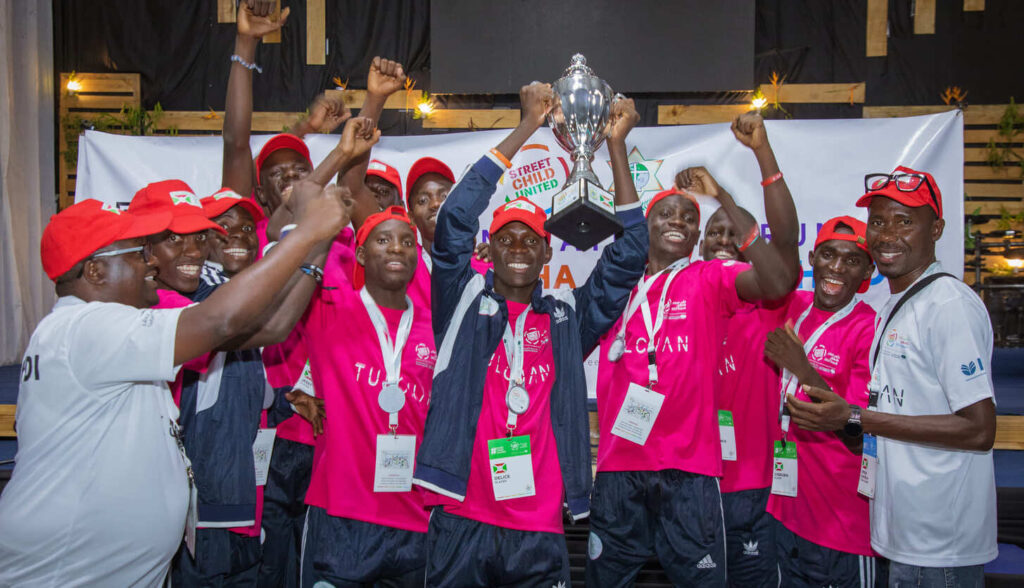 Post event: The team returned to Burundi on October 17, 2022 where they were welcomed with pride and honour at the Bujumbura airport followed by a local press conference and a special meal.
The goal is to spread the message around Education in remote areas of Burundi, with our Imboneza FC Team being the Ambassadors of the message. We are also planning on visiting schools in Bujumbura, where again through the medium of football, children can connect and openly speak about the challenges around quality education.